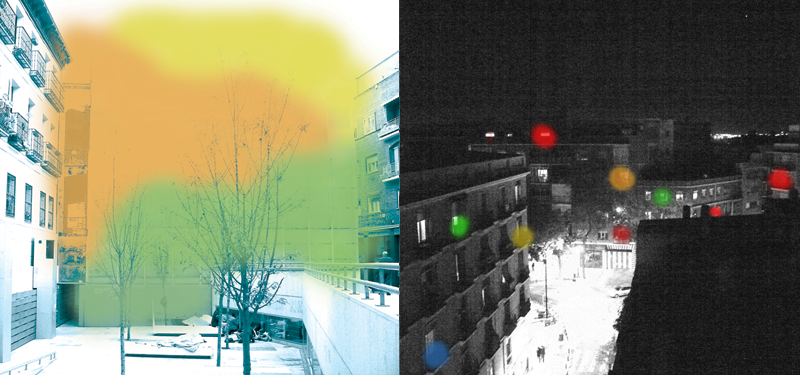 Personal

A domestic version of the prototype will be developed. Assembly instructions will be posted on the web and each user will be able to make a unit for their balconies or windows. This will generate a distributed net of visualizations, representing the data collected throughout the city.

An individual can "tune" their unit to select the pollutant they are interested in tracking - this will allow for the construction of a collective map of personal environmental interests.
Institutional

The prototype could be integrated into the entire facade of a building. At this scale multiple pollutants could be monitored and displayed at the same time, allowing for more complexity in the visualization.

The building would become a 24 hour active indicator of environmental conditions, blurring architecture with atmosphere, informing and mediating the bodies that come into contact with it.